Guy Davis is a two-time, back-to-back Grammy nominee for Best Traditional Blues, a musician, Actor, Author, and Songwriter. Guy uses a blend of Roots, Blues, Folk, Rock, Rap, Spoken Word, and World Music to comment on, and address the frustrations of social injustice, touching on historical events, and common life struggles. His background in theater is pronounced through the lyrical storytelling of songs "God's Gonna Make Things Over" about the 1921 Tulsa Race Massacre, "Welcome to My World", and "Got Your Letter In My Pocket". His storytelling is sometimes painful, deep, and real, an earthy contrast to modern-day commercial music, meant to create thought, underlined by gentle tones from his guitar or banjo fingerpicking.
Guy won "Keeping The Blues Alive" Award, and was nominated by The Blues Foundation for Best Acoustic Album of the Year, Best Acoustic Artist of the Year, and Best Instrumentalist. In fact, he's been nominated nearly two dozen times by the Blues Foundation.
When asked about his experience as a performer, Guy has replied, "There is no tale so tall that I cannot tell it, nor song so sweet that I cannot sing it."
Jörg Danielsen's Vienna Blues Assocation
Founded in 2008, Jörg Danielsen's Vienna Blues Association is now one of the big names in the Austrian blues scene. After countless appearances with changing formations and guests, the band around Jörg Danielsen released the debut album "Vienna Blues Association" in 2016.
After some tours through clubs in Europe and South America, the live album "Live from the Jazzland" was released in the spring of 2018 which, as the name suggests, was recorded in the legendary Jazzland in Vienna. 2019 Jörg Danielsen Released the Album "Straight outta Buenos Aires" followed by "Guess who's Got the Blues" in 2020.
Marked by the blues of the 60s to the 90s, the PowerTrio covers Jörg Danielsen, Walter Walterson & Christoph Karas from a wide blues style palette. Their enthusiasm and energy on stage, as well as the resulting free jam passages make every listener's heart beat faster and even die-hard seat concert fans rock their legs.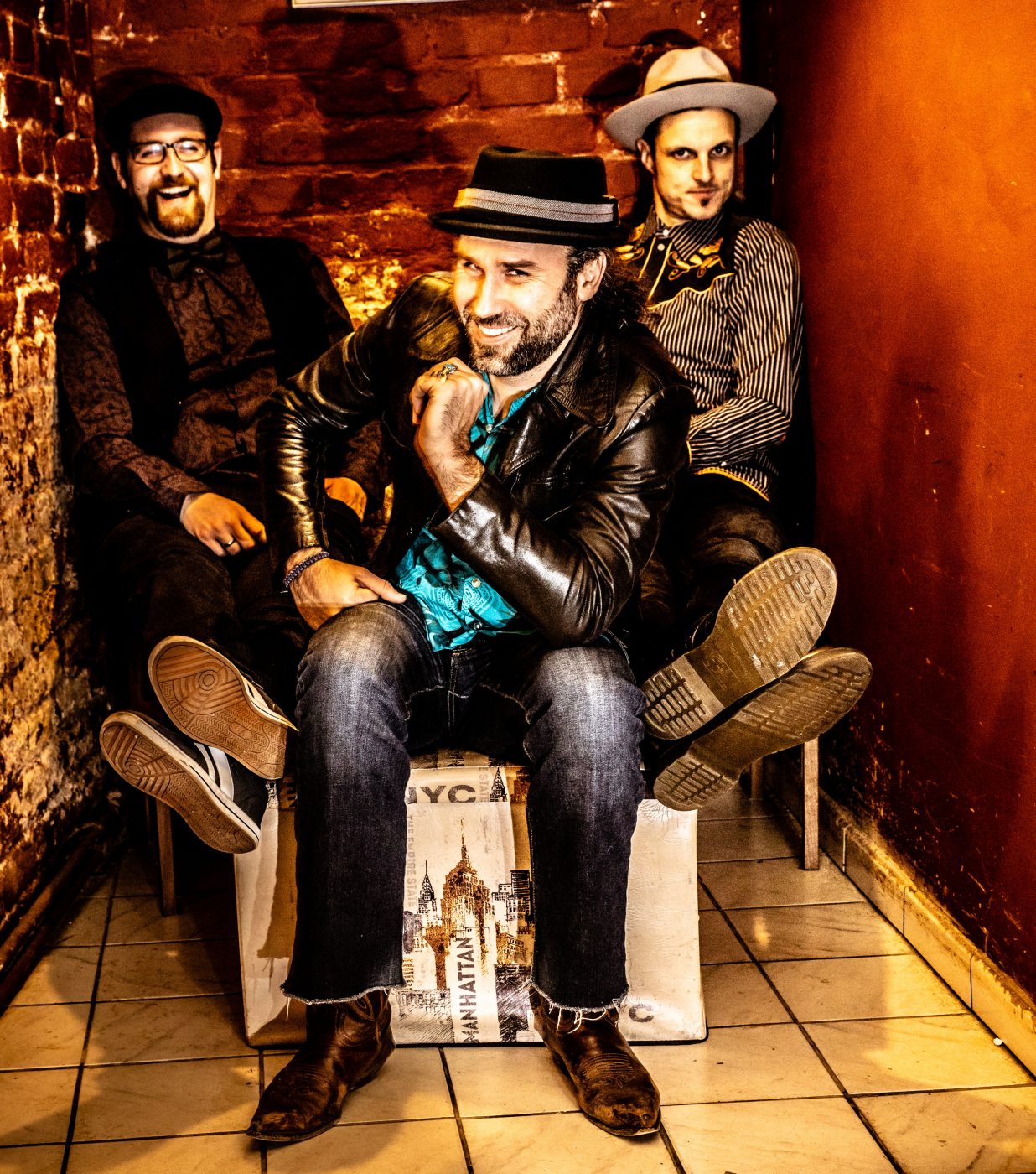 Stef Rosen and Roger C. Wade
"My name is Stef, and I love music. Mostly, I love blues and soul, the sound I grew up listening to, and that I've learnt to appreciate and respect. Blues is the language I musically express myself with, and it's my vehicle to include dancers and people all around the world in my soulful world."
In the last thirty years, Roger C. Wade (harp/vocals) has established himself as an outstanding harmonica player in the guild of European blues traditionalists. In this country he is known for his equally powerful and sensitive style, haunting blues feeling paired with a healthy measure of virtuosity. Spontaneity, humor and an energetic stage presence – this is how audiences appreciate Roger C. Wade, not only with his band Roger C. Wade and The Houserockers but also with the European all-star line-up The European Blues Aces.
Carla K & Jo Leupold Band
Carla K is a young aspiring artist studying jazz vocals in Vienna. With a love for Jazz and Blues music she and the great Jo Leupold Band interpret the Blues World's greatest tunes. With their passion and unique sound they will warm your hearts and make you bodies shake!
Carla K, Vocals 
Jo Leupold, Keys & Vocals 
Joe Schirl, Bass
Hari Kreuzer, Drums
United in 2022, "The Cooltrains" are a newly formed Viennese band of six musicians with a background of Blues dancing & playing. Their funky and soulful music will keep you on the dance floor all night — a perfect start for VSB'23.
Vocals – Sophie Augustin
Guitar – Christoph Holzhauser
Piano – Magdalena Plattner
Drums – Thomas Haberl
Bass – Gerhard Wisshaupt
Harps – Helmut Neuber