Our 5th anniversary is around the corner and we're excited to invite you to Vienna Sugar Blues 2023!
For Vienna Sugar Blues - 5th anniversary edition, we want to put community first.
What we love about organizing a blues festival is not only dancing with all of you, it's all the conversations, learning about the history and culture and experiencing the connection that blues gives us.
You gave us feedback, we listened. This time we want to give you more time to recharge and a more relaxed schedule. 
For all of you loyal Sugar-lovers, rest assured: we'll continue to put all our heart into creating the VSB feeling you all appreciate so much.
What to expect from VSB'23?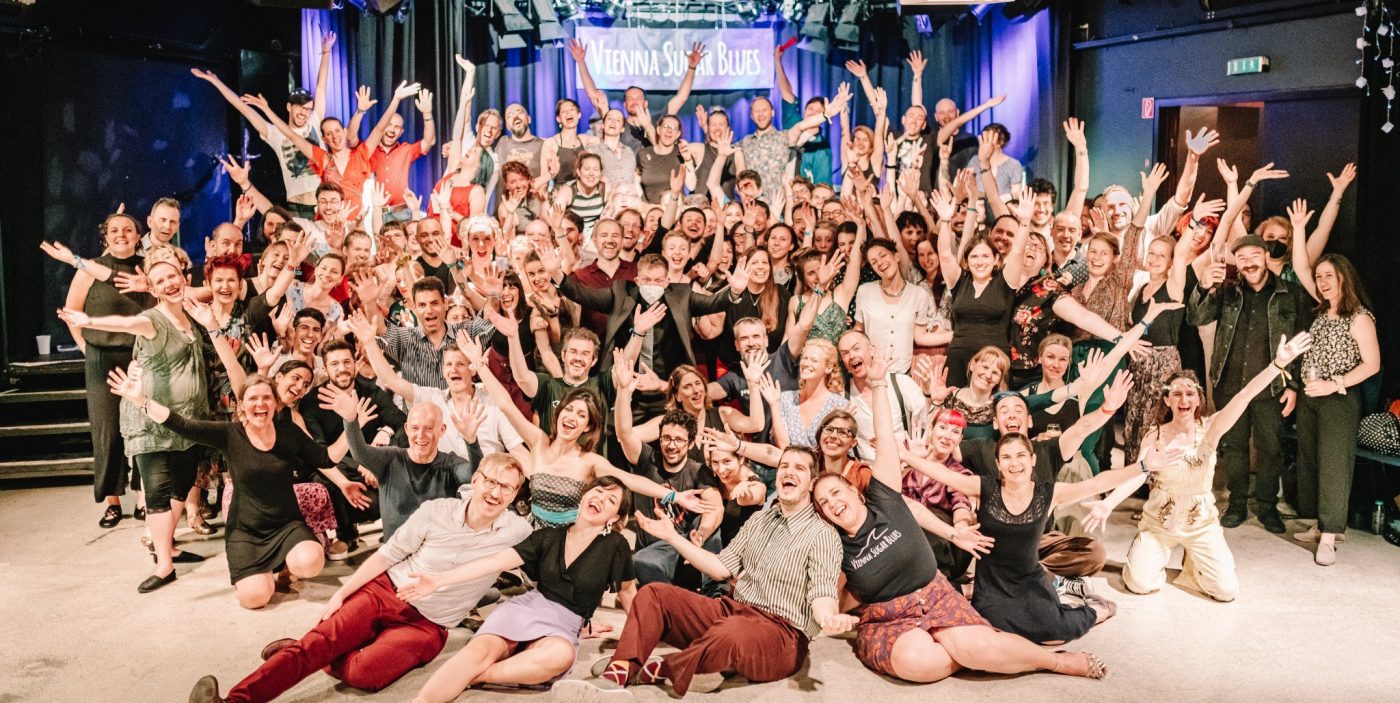 Subscribe to our mailing list